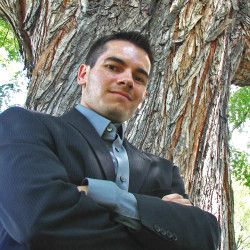 Hello, thanks for stopping by.
My name is Justin McMinn and welcome to my website. I am a Senior Graphic Design professional and have a ton of experience building websites.
Born in Denver Colorado to an artistic couple, I grew up in the Denver area until I turned 16. My parents decided they wanted a farm so I moved with them 85 miles northeast to a remote ranch 20 miles from the nearest town. My father, who was a registered architect and college professor, taught me architecture best practices, construction, drafting, graphic design and skills for running a small business from an early age.
Once I graduated high school at age 18 I immediately enrolled in the Industrial Design Degree at the Art Institute of Colorado. There I found myself immersed in commercial art of all kinds: Graphic Design, Concept Design, Product Design, Environmental Design, Web Design, 3D modeling, Mechanical Drawing, CAD Drafting, Prototyping, and many others. I gravitated toward Graphic and Webdesign.
Upon graduating the Art Institude I took on various freelance jobs and decided to go back to school to gain my Masters. I enrolled at the Argosy University and graduated with honors in 2011. At this point I was helping small and large size business develop their Brand Identity and building websites.
I currently live in South Denver with my beautiful girlfriend and our loyal Yorkshire Terrier, Moku.